As a performer and senior academic leader for 20 years I have been backstage with hundreds of politicians, thought leaders and great speakers.
Observing them up close in their most vulnerable, quirky and authentic moments, I learned key lessons about how great leaders influence and persuade with what I refer to as integrity centered awareness. These are the same tools that world-class performers use.
Here are 3 +1 (the glue) that consistently helps business leadership navigate from good to great to Virtuoso growth and massive results!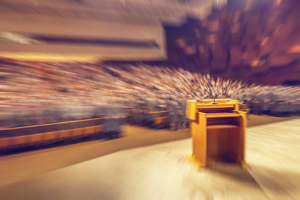 In Concerts, play wrong together. In concerts, things happen. People are nervous and rhythms might change, the concert hall is less sonorous so the time needed for a sound changes, somebody hears something new and in that instant, loses their place on the score, or memory is hijacked. Those moments can deliver the most powerful and transformative performance, if the team pulls together and 2 allows everyone to use their virtuoso sensitivity, rather than try to impose the rule of what was planned Allow for the surprise to be the moment of genius. Don't judge it in the moment. There is no right or wrong, there is only progress. In business, this is the same. At meetings, the discord, the dissent and disagreement helps air the resistance and develop further skills for the team. Once on stage, once you leave the meeting, each and every colleague is an advocate and champion for whatever the team decided. At the same time, if surprises occur the work done to build that teamwork will determine how the end result builds to an exceptional conclusion or spirals into discord Flexibility and skill are needed, especially when you don't agree with a decision or feel threatened by mistakes.
Afterwards, let it go. Don't defend, deflect, distort, blame or compare. Having listened to tens of thousands of musicians, painters, writers, composers and myself as well, having a whinge after a concert about something that wasn't as perfect as we had hoped for I have learned that the ego lashing out is particularly damaging. In most cases everyone had forgotten the moment with the mistake and 3 remembers the overall positive growth, until you make sure they remember that flaw. Blame is an interesting thing. If we hurt someone else, we are quick to apologies and it feels dreadful but we can clear it. If someone hurts you, and they apologize you might not forget but you can forgive. When we do something that in some way negates our own integrity we tend to find a million other people or issues to blame. This is the toughest lesson to learn. Learn to keep any such negativity to yourself and process the lessons for yourself. If you do want to say anything about a process or another person, or about the group, make sure you would be happy to say it to them, in the same words.

Clear and Acknowledge
When things go wrong and there is a mess, taking the care and professionalism to clear any misunderstandings is essential to restoring any ruptured trust. People may not be agreed, and I know first hand that there are times when the legal or political games interfere with cleaning up a mess. There aren't always easy choices and it may be that you too will have a time when you have to choose the lesser of two problems if you are part of a system that does not endorse transparency. The stress of these moments is not to be underestimated. My advice is that if you have a concern or a complaint, acknowledge the issue and clear it within 24 hours. Offer the person concerned the opportunity to have a genuine conversation. Be willing to apologise, and mean it. Acting with respect to deal with the issue directly, and responsibly can leave all parties better informed and appreciative for the clarity. Acknowledge and clear up the emotions!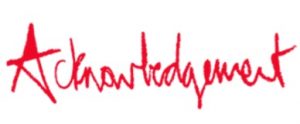 Alright, this sounds fairly generic. So what is the real secret sauce? When performers are on stage, the audience holds them accountable. Managers engage you for concerts, or they don't. No degree offers you a career. Audiences purchase a trickle of tickets or a flood. Critics can say what they want, but the public response is what holds the Arts accountable. In business, it is the same. Are your sales booming and your customers or clients flocking to you and your team? If not, which rules of engagement need to be reviewed? If someone says it is impossible, that is almost certainly where you need to begin!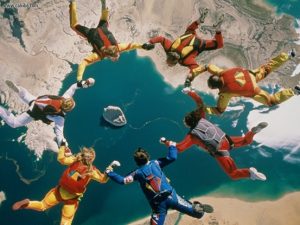 Where is there a leak in the integrity of the organisation? On stage – there is no escaping public view. Ensuring consistently good practice and building transparent interdependent business systems will deliver exceptional trust and team effectiveness – fast. Like a virtuoso, learning to navigate the moments when anything can go wrong with awareness built on daily practice will consistently deliver massive positive returns.
Kim Walker is Founder and CEO of VirtuosoCEOTM and Resilience2BrillianceTM programs.